EC10 was a barcamp for people working on open source smart grid technologies. The event took place on the 29-30th October at Fraunhofer ITWM in Kaiserslautern. We had a.o. people from the Volkszaehler, Fluksgronians and MySmartGrid open source projects presenting their ideas and demonstrating the technologies that instantiate them. From converting a Dockstar into a home energy server, using a bunch Jeenodes/AmICAs or 6lowPAN for wireless home sensor networking, reading out the optical interface of a German eHZ energy meter, to combining the UART port and strace to detect pulses coming from a DIN-rail electricity meter.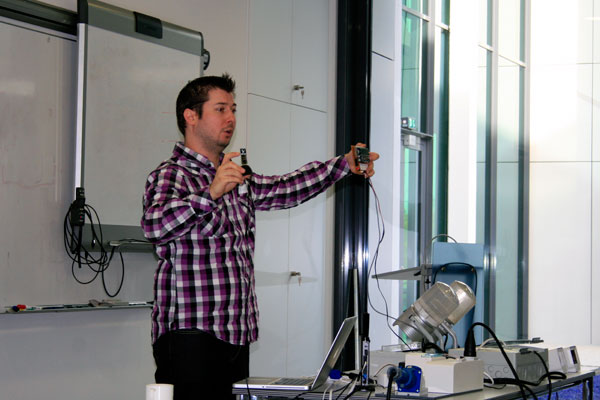 Mathias holding up his 6lowPAN wireless link
The Flukso presentation covered two topics: the new Fluksometer v2 hardware and autodetection of Fluksometer sensors in a Javascript environment through Bonjour (Firefox-only for now). The presentation can be downloaded here while the autodetection demo code is available in this Github repository.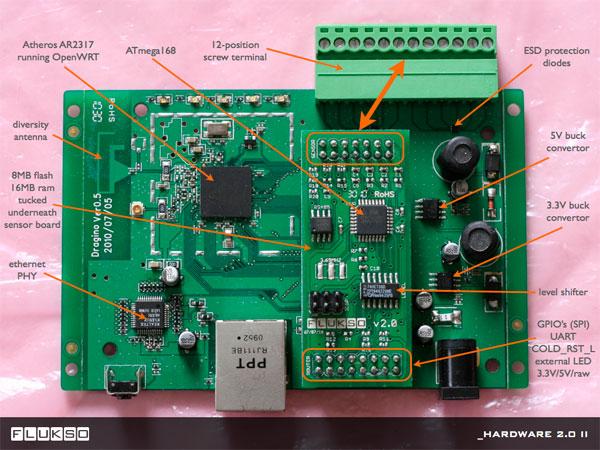 I think I might have picked up a rumor that plans for an EC11 are already unfolding...