You may have noticed that the Fluksometer v2 and its matching current clamps have been removed from the web shop. Does this mean we will not be selling Fluksometers anymore? Not at all. For the past nine months, we've been diligently working on the development of a worthy successor to the FLM02. The device will be called the Fluksometer v3. No surprises there. The FLM03 has entered pre-production as of late last month. We're expecting this first batch by the end of March. In the mean time there's still a sizable amount of code that has to be written, primarily for the new Cortex M4F microcontroller.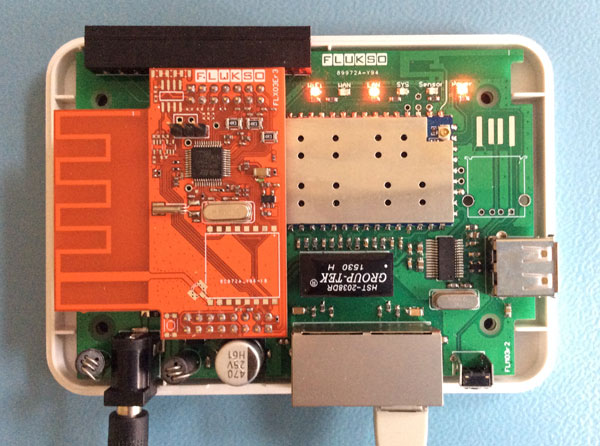 Fluksometer v3E
As for the Fluksokube, a.k.a. FLK01, it's definitely past the 'paperware' status as can be seen in the picture below. Half a dozen Kubes were deployed at Flukso HQ in August 2015. All of them are still reporting temp, humidity, pressure, light intensity, vibration and battery readings on their first Lithium battery.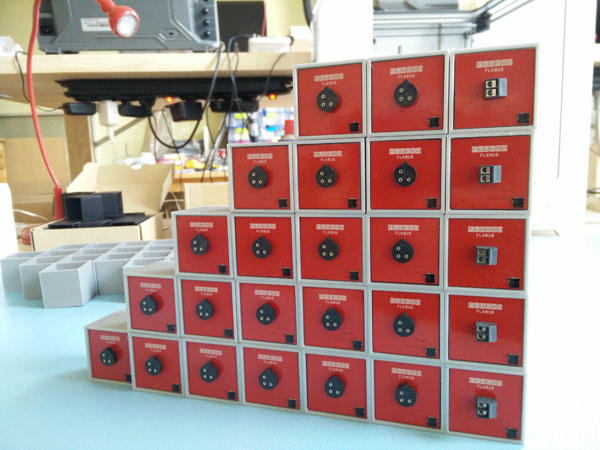 Kubefest
Both the FLM03 and FLK01 will require decent documentation. The Fluksometer v2 had a manual written in Latex. Latex is a great tool for typesetting, but not very well suited for documenting a continuously evolving product. There's a ton of information on the Fluksometer v2 buried in the forums that never found its way back into the manual. I think we might significantly improve in this aspect by using a publishing tool like Gitbook which allows for collaborative editing with Git(hub) as a backend. Does anyone have any experience with Gitbook? If you have other suggestions, feel free to comment.